Could the world's first sustainable automotive production solution significantly cut carbon emissions and travel costs?
MPC and Travlrr launch Sustainable Automotive Production Solutions to support a more sustainable and greener way to produce automotive content.
---
Ad Net Zero
With the global automotive industry declaring its intentions to go all electric and reduce carbon emissions over the next decade or so, how can their agencies and production companies not move in the same direction?
---
Each year the global commercial production industry produces thousands of tonnes of carbon, along with thousands of tonnes of waste. This happens despite the fact that as an industry we already have the technology available to us to make the majority of all productions carbon neutral and with zero-waste.
Academy Award winning creative studio Moving Picture Company (MPC ) and remote productions agency, Travlrr have partnered to launch a Sustainable Automotive Production Solution built on the ideals of supporting a greener way to produce content that is kinder to the planet. The partnership aims to make car ads carbon neutral where all emissions can be offset and with zero-waste.
MPC and Travlrr's new partnership will utilise both Travlrr's highly curated global network and MPC's award-winning global network of VFX talent to create lower emission productions where all carbon emissions can be offset.
MPC & Travlrr's Sustainable Automotive Production Solutions aims to break down industry silos by applying local talent to shoot bespoke live action backgrounds and utilise state of the art technology to put CGI rubber to tarmac, with absolute realism.
Utilising MPC's award-winning global VFX teams to create CG vehicles, allows for limitless customisation, now or in the future. Without the need to re-shoot you can change or adapt any vehicle for another model, another colour or to any specification.
Dafydd Upsdell, executive producer at MPC said that the alliance between MPC and Travlrr is a major step for MPC and their clients to provide the opportunity to create highly engaging content with a zero-carbon footprint. "Sustainable solutions in the world of automotive production are typically hard to come by but through this new partnership we believe we have created a viable sustainable offering, without creative compromise for our automotive clients." Upsdell said.
As an added bonus, MPC's offices are powered by renewable energy which eliminates the emissions associated with the post-production office space too! Switching to renewable energy for your workspace is one of the easiest ways to reduce the impact of production.
Stay Informed
Follow Us on LinkedIn for the latest articles
AdGreen case study
Jo Coombes, Project Lead at AdGreen added "We are really excited by this collaboration between Travlrr and MPC and will be including their case studies in our training programme. Travel is usually the biggest part of a production's footprint and this solution has the power to cut carbon emissions from air travel dramatically."
Adgreen is the UK industry initiative launched by the Advertising Association to eliminate the negative environmental impacts of production, enabling the community to measure and understand waste and carbon impacts, empowering them to act for zero waste / zero carbon.
2030: Converging timelines in the automotive and advertising industries
With the global automotive industry declaring its intentions to go all electric over the next decade or so, how can their agencies and production companies not move in the same direction? For example Aston Martin has pledged to build all its electric cars in the UK from 2025 with Bentley Motors planning to be fully electric by 2030, coincidently the same year that the ad industry is aiming to transition to net-zero in line with the UK's Advertising Association's Ad Net Zero strategy.
If the stated aim of the automotive industry is to reduce carbon emissions by manufacturing electric cars then those responsible for marketing procurement within the automotive industry (and all other industries come to that) should be ensuring their advertising and marketing supply chains are also complying by reducing carbon emissions.
Darren Khan, CEO and Founder of Travlrr, says "This truly is a global first and very relevant in today's new world. People, businesses and brands have become far more concerned about their local environment and the world we would like to live in. Sustainability is at the core to making those changes and by offering a ground-breaking production solution to the automotive industry that helps reduce marketing carbon footprints, saves time and money. Expanding creativity for content and ads should really resonate with CMO's, Investors, Shareholders and of course their customers."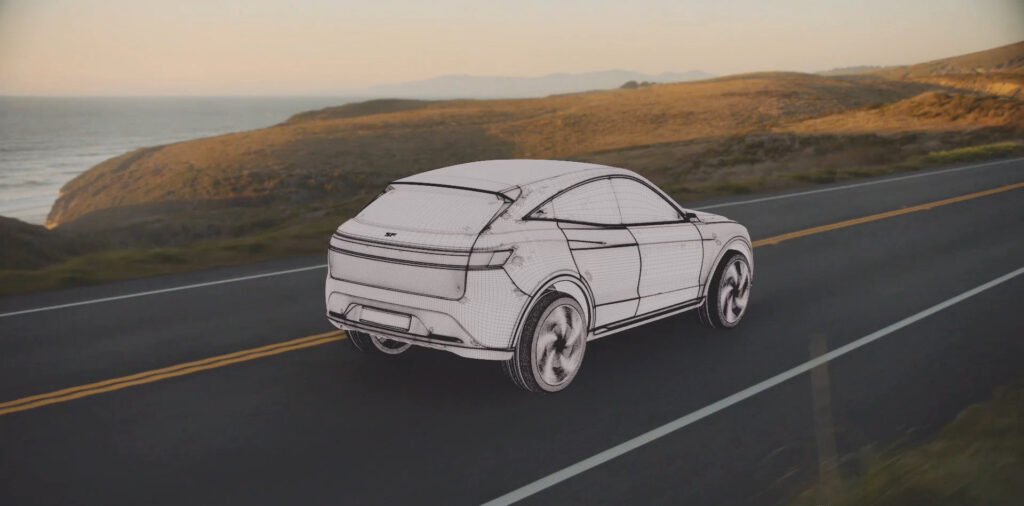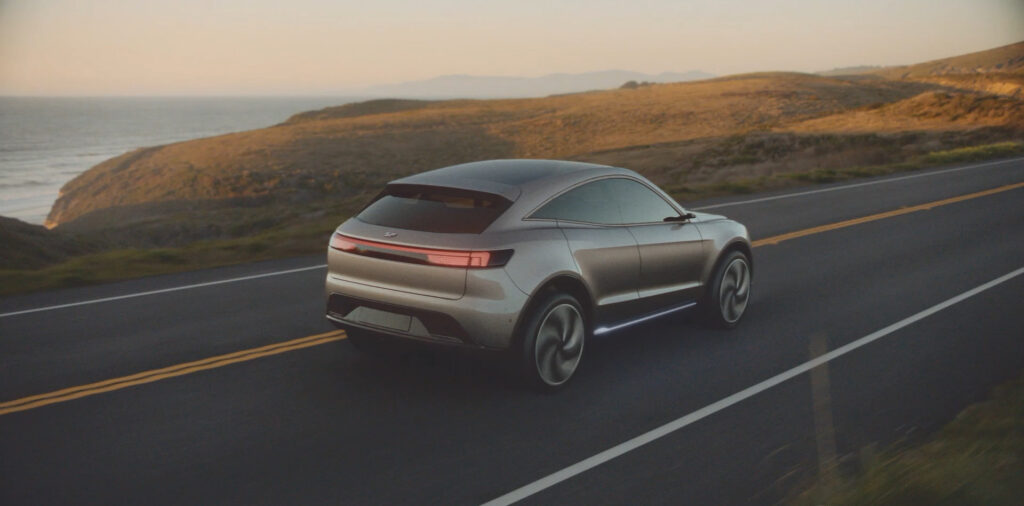 The Travlrr model
Travlrr's global sustainable and  remote production solutions enable brands and agencies to create premium bespoke content, plates, ads and shot lists at scale in over 100+ countries via a high quality private curated production network, which Travlrr say is faster, cheaper and greener vs the traditional production model.
By briefing local partners the Travlrr model removes the need to fly teams and kit around the world and whilst travel restrictions have applied during COVIS-19 that this new  globalised approach to production also eliminates the need to travel in a post COVID-19 world, which must be kinder to the planet.
Planting trees back into nature
As well as reducing emissions, MPC and Travlrr have connected with award-winning conservation charity Trees for Life to plant native Scottish Trees in the Caledonian Highlands for each brief commissioned to the platform. Whilst offsetting should always be the last thing you do – once everything else has been reduced as much as possible first – it is a way of compensating for any remaining and unavoidable emissions in your production process.
Both companies have committed to plant trees that will sequester the equivalent of 7.5 tonnes of greenhouse gas emissions each, capturing 15 tonnes total over their lifetime. This will compensate for around 9 times the emissions produced in the production measured.
Steve Micklewright, Trees for Life's Chief Executive Officer, said: "This will make a real, tangible difference to our vital rewilding work, and to tackling climate change. It is wonderful news for the restoration of Scotland's beautiful Caledonian Forest, and it will generate long-lasting benefits for woodlands, wildlife and communities."
Stay Informed
Sign up here for the latest articles or follow us on linkedin